About the course
Our Values and Public Policy: Political Philosophy in Practice course promotes careful and critical evaluation of the thinking that should underpin good policy decisions and reflection on the moral complexities that policy makers must engage with. It explores practical dilemmas when the idea of government's purpose may conflict with fundamental values.
There are five key themes explored in the course:
Purpose – being able to evaluate the purpose of public policy and government, and understand the role of the individual.
Decision-making – understanding the distinctions between what decisions to make and how to make them.
Values – being able to apply philosophical approaches to evaluate values in public policy.
Ethics – the application of ethics for moral leadership: weighing up different moral/ethical decisions.
Problem solving – dealing with wicked problems in a complex world and applying technical solutions.
There are no entry requirements for this short course though it is expected that you will have had some exposure to politics/political philosophy before joining. It is also expected that you have career experience working with policy, in any industry.
Watch the one-minute video for an overview of the course.
Live sessions with course experts
Live facilitator discussion session in week three
60-minute live session
In the short activity below, you will be asked to think about whether or not you agree with Nozick's view that taxation is 'on a par' with forced labour.
You can either bring your thoughts and questions along to the session or submit them in the discussion box in the course, prior to the session taking place. The live session will give you a great opportunity to meet your fellow learners and engage directly with your Facilitator, Daniel.
If you can't join the live case study session, you can still participate by reading through the case study, then preparing and submitting your responses to the study questions in your discussion boards within the learning platform.
Live case study session with course academic in week five
90-minute live session
In this section, you will be presented with a case study on flag burning in Germany.
You will be asked to read through the case study and take some time to focus on the study questions presented at the end.
If you plan on joining the optional live case study session, you must come ready to discuss them in the session.
If you can't join the live case study session, you can still participate by reading through the case study, then preparing and submitting your responses to the study questions in your discussion boards within the learning platform.
Live Q&A session with course academic in week seven
90-minute session
At this stage of the course, you may find that you have some content-related questions that you would like to pursue at greater length or in further depth with the course academic.
You have the opportunity in this session to discuss these questions and thoughts with them.
You will submit any content-related questions ahead of the session and discuss them in the live session with the academic and your course peers.
Faculty
Jonathan Wolff
ALFRED LANDECKER PROFESSOR OF VALUES AND PUBLIC POLICY
Jonathan Wolff is the Alfred Landecker Professor of Values and Public Policy and Governing Body Fellow at Wolfson College. He was formerly Blavatnik Chair in Public Policy at the School, and before that Professor of Philosophy and Dean of Arts and Humanities at UCL.
He is currently developing a new research programme on revitalising democracy and civil society, in accordance with the aims of the Alfred Landecker Professorship. His other current work largely concerns equality, disadvantage, social justice and poverty, as well as applied topics such as public safety, disability, gambling, and the regulation of recreational drugs, which he has discussed in his books Ethics and Public Policy: A Philosophical Inquiry (Routledge 2011) and The Human Right to Health (Norton 2012). His most recent book is An Introduction to Moral Philosophy (Norton 2018).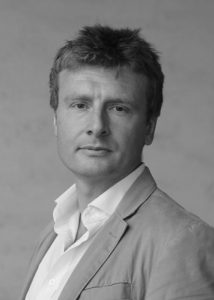 Tom Simpson
ASSOCIATE PROFESSOR OF PHILOSOPHY AND PUBLIC POLICY
Tom Simpson is Associate Professor of Philosophy and Public Policy at the Blavatnik School of Government, University of Oxford, and a Senior Research Fellow at Wadham College.
He works particularly on trust, and issues at the intersection of technology and security. For an overview of his research, see this broadcast with ABC.
He joined the School from Cambridge, where he was a Research Fellow at Sidney Sussex College, and was also educated (BA, MPhil, PhD).
Between degrees he was an officer with the Royal Marines Commandos for five years. He served in Northern Ireland; Baghdad, Iraq; and Helmand Province, Afghanistan. The academic life is undoubtedly a privilege, but he remains conflicted about its sedentary nature.
Course Facilitator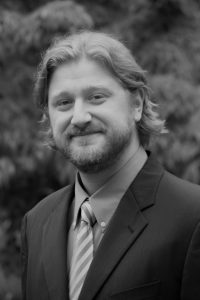 Daniel Baker
Daniel is the course Facilitator for the Values in Public Policy Course. He holds a doctorate in Public Policy from the University of California, Berkeley, a JD in law from Duke University, and a diploma in economics from the University of Cambridge. Daniel is a licensed attorney and a Lecturer at the Goldman School of Public Policy, UC Berkeley.
Complete the form to subscribe to our mailing list. We'll send you updates about the course and remind you of key dates.