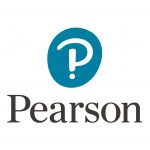 Global leader in digital education
The Blavatnik School of Government, University of Oxford
Since 1096, Oxford University has been educating leaders from other parts of the globe. Over its history, it has educated nearly 60 heads of state and government.
As one of the newest and most vibrant university departments, the Blavatnik School of Government reimagines Oxford's leadership education for the 21st century. Founded in 2010, our mission is to inspire and support better government and public policymaking around the world in order to achieve our vision: a world that is better led, better served and better governed.
We aim to do this through three routes:
Teaching current and future leaders: our education combines deep expertise with practical skills, equipping individuals to tackle this century's most pressing policy challenges.
Research with impact: our independent, evidence-based research addresses the most pressing policy needs, from improving education to reducing corruption.
Engagement with governments and practitioners: we use our convening power to bring people together across disciplines and sectors to share knowledge, exchange ideas and create solutions.
Pearson
Founded over 170 years ago, Pearson plc has a simple purpose: to add life to a lifetime of learning. We believe every learning opportunity is a chance for a personal breakthrough. As the world's leading learning company, we directly serve customers in nearly 200 countries with digital content, assessments, qualifications and data. We are also the strategic online learning partner of choice for many colleges and universities worldwide.
For us, learning isn't just what we do. It's who we are.