Meet the Regional Development Team
Our team of Regional Development Managers has a wealth of experience and passion for driving the best learning outcomes for public sector organisations. The team will support you in finding the most relevant and impactful course for your employees and guide you through every step of the onboarding process. 
Our RDMs are regionally based, with expertise in their specific geographies. This means they will be on hand to help you address your organisational challenges, wherever you are in the world.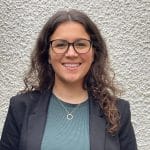 Amy Greene
Regional Development Manager: UK, Ireland, Canada, Latin America & Caribbean
Amy has previous experience in academic consulting and business development, and is passionate about finding solutions to support individuals' personal development, delivering overarching learning and development strategies for organisations, and making further education more accessible for all individuals at work.
Email
amy.greene@pearson.com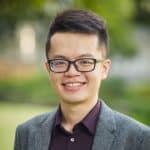 Delin Kong
Regional Development Specialist: Asia Pacific
Delin has over 7 years of experience in international higher education recruitment, sales and training development. Previously working in university admissions and enrolment, Delin is a highly meticulous and people-oriented professional and is fluent in both English and Mandarin Chinese.
Email
delin.kong@pearson.com