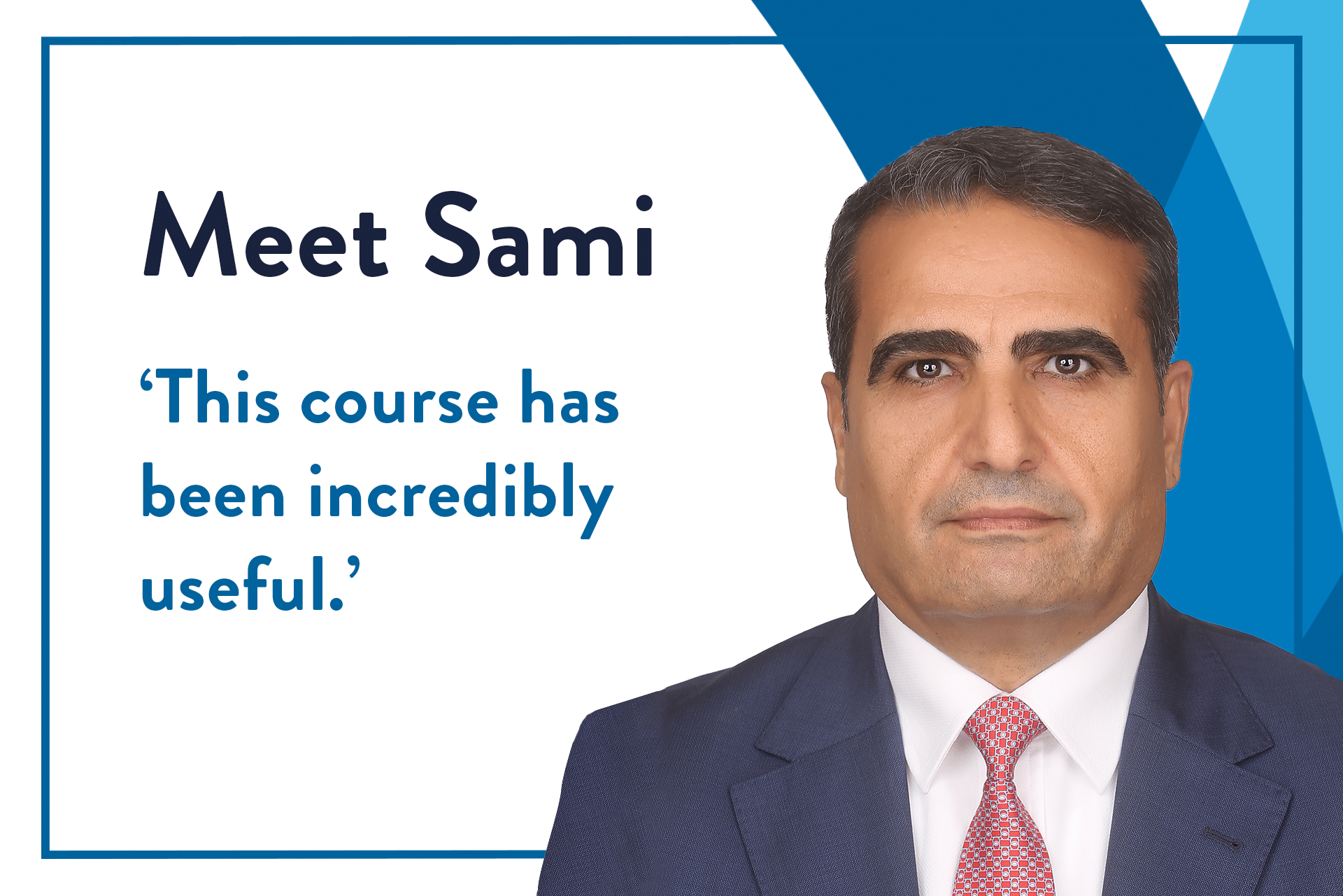 Do you want to know more about what it's like to study one of our online short courses in government and public policy?
Hear from one of our course graduates, Sami Almaddan, about his experience on the Cyber Security for Public Leadership short course. Sami is a retired Brigadier-General and former Director of JID's Counter Terrorism Department. In this blog, Sami shares his experience on the course, from the impactful skills he gained to how he fit online study around his career.
Why did you choose to study this course?
As the need to be cyber-aware has grown in today's technology-driven world, I've found this course to be incredibly useful in helping me learn how to better safeguard my own data and the data of others. Now, protecting my organisation and its customers from cybercriminals is a major part of my job.
Why did you choose to study online
? 
One of the main reasons I chose online courses is financial: it lowers the cost of my studies.
How did you find the support you received?
I am very grateful for all of the help I was given throughout this course, from registration to my final day of classes to receiving my certificate.
What was your favourite module, and why
?
The module focused on the geopolitics of cyber security was my favourite because it demonstrated how cyber security has become an integral part of governments' national policy agendas and national security strategies all over the world. It also demonstrated how governments' thinking about cyber security strategy has evolved, the key challenges they face, and what this means for the cyber security of organizations. Furthermore, how to create analytical tools to consider the political economy of cyber security, public-private partnerships, and the economic ecosystem of cybercrime.
What impact has this course had on your career?
This course showed me how to incorporate cyber security strategy and threat intelligence into my operations, policies, and plans. Furthermore, how can I keep my organization's resilience and cybersecurity strategy top of mind?