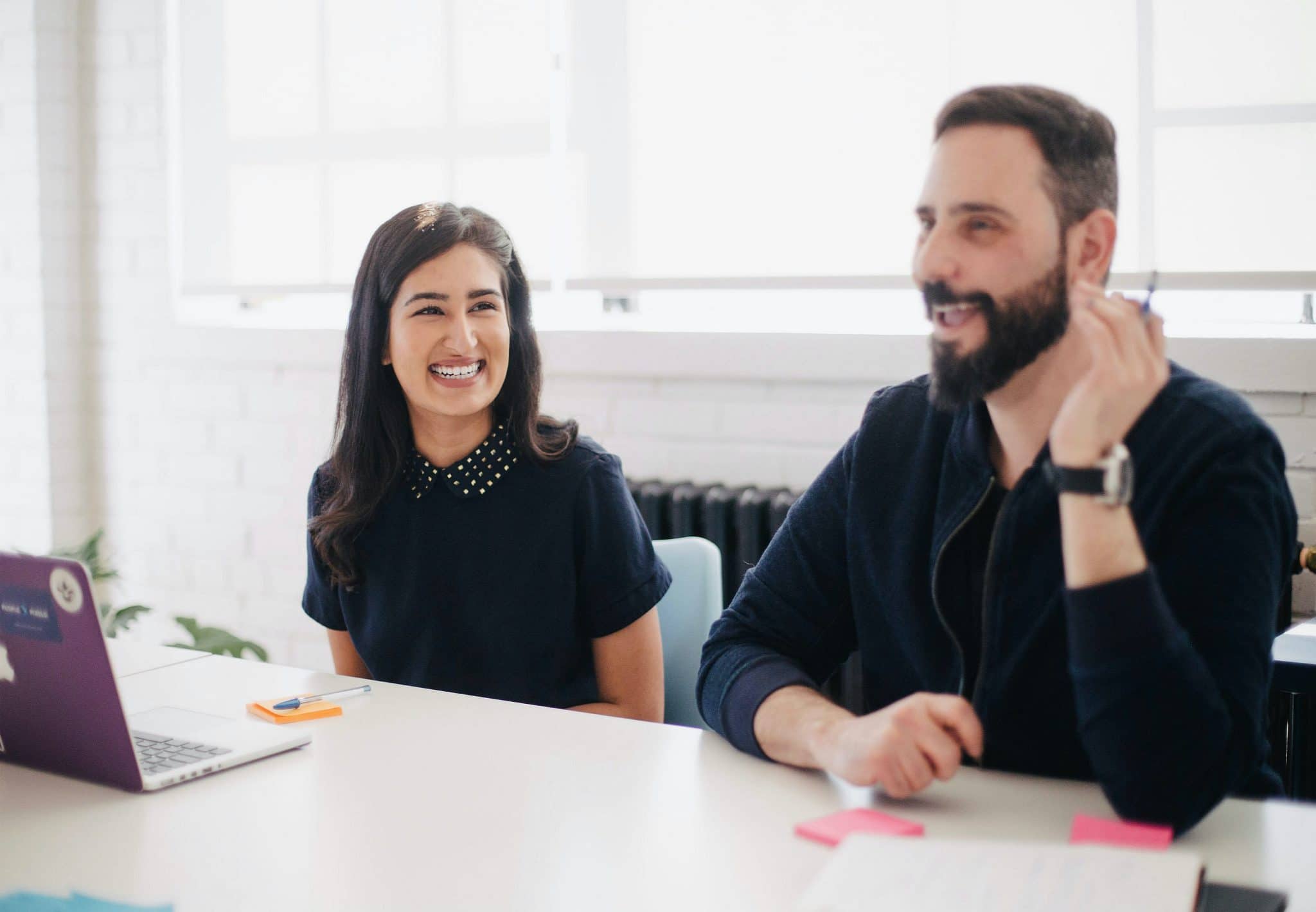 Great leaders help those they lead to become the best they can be.
If you're a manager working in policy or government, it's essential to make sure your team are constantly developing their skills to meet the ever-evolving needs of the public.
Therefore, giving your team employer sponsorship to undertake training – in this case, offering financial support for their learning and development – can help them to tackle these often-unpredictable challenges head-on.
But what are the benefits to you, as a team leader, of funding public policy training for your team, such as one of our online public policy short courses? Here are our top five reasons why you should be offering employer sponsorship.
1. New skills add value to your organisation
Employer sponsorship means you are supporting your team to access new skills that they may not otherwise have gained.
For example, our Evidence in Public Policy course will teach your team how to use evidence in their day-to-day policy work, while Economics for Public Policy will help them to better apply economic thinking to policymaking. Our Values and Public Policy course will give them the tools needed to apply political philosophy to the practice of policymaking, and the Cyber Security for Public Leadership course will ensure team members feel confident planning for and responding to cyber attacks. All of these are skills that they may not have the chance to develop through their BAU, day-to-day activities.
Delivered flexibly and online, our short courses will enable your reports to continue to work as they learn, encouraging them to apply what they have learnt to government and policymaking scenarios that they could face in their current roles. All of this will help them to excel in their work, give back to your organisation and help increase its performance potential.
2. Study boosts your team's professional development
When you offer employer sponsorship, as well as helping your organisation, you'll be supporting your team in their career growth. By undertaking training, they'll be building expertise and gaining new knowledge about government and public policy across different contexts. As a result, this will expand what they're capable of in their roles.
Career progression
By using the expertise they've built on a public policy or government course, your team members will be able to take their career to the next level. An early to mid-career civil servant, for example, may be able to move into their desired specialist or management position much sooner than through professional experience alone. Meanwhile, someone already working in a strategic position could refine their policymaking or gain new public sector or specialist knowledge to stay up-to date with the ever-changing industry. This would only serve to enhance their leadership.
Global connections
The benefits of study stretch far beyond increasing your team's expertise, although this is incredibly important on its own. By working with peers and academics – often from all around the world – your employees can expand their network and cultivate valuable connections long after the course is finished. These connections could mean access to enhanced knowledge and wider perspectives for your team.
3. Increasing job satisfaction, retaining your talent and attracting new employees
When you fund your team to study, everyone reaps the rewards.
They will gain knowledge and skills that enable them to achieve new things in their roles, boosting their morale. Not only will this enable them to continue performing well in their work but could also make them positive advocates for the business and improve team culture. Plus, by offering them employer sponsorship, it shows that you value them as employees and, as a result, it is likely they will want to continue working at your organisation.
By highlighting to potential candidates for your open positions that you are funding staff's studies, they will see you are committed to supporting career progression and developing well-rounded employees. As a result, you may attract more applicants – not only that, but those who are genuinely enthusiastic to work for your organisation.
4. Study brings new ways of thinking into your organisation
Offering employer sponsorship for your team to study will introduce them to cutting-edge academic theory and research, providing your organisation with new perspectives to work with and from. Our online short courses, for example, give participants the opportunity to learn from academics at the very forefront of their fields, based at the number one university in the world, from the comfort of home.
Your employees can use what they've learnt to help your organisation sustainably improve the way it works going forward, shaping a positive, innovative future for all.
5. Public policy training can be flexible
Gone are the days when your only option for studying government and public policy was a lengthy, full-time, on-campus degree. A wider variety of options are now available if you're looking to upskill your team in this area through employer sponsorship, including courses of different lengths and commitment levels. To find out more about the different options out there, read our guide on how to choose the best government and public policy course for you.
As mentioned above, our courses in public policy and governance are delivered 100% online. Your team can study them anywhere, at any time, meaning they can continue their usual work with no interruptions – and, the bonus is, they're building expertise to bring back into the job itself.
What's more, while the Blavatnik School of Government's online courses are focused, they are much shorter and require a lot less time commitment than a master's, for example. Instead of studying a longer course for the sake of a few relevant modules, your team can home in on what they truly need to learn and complete the course in just eight-weeks.
What public policy short courses can my team study at Oxford University?
At the Blavatnik School of Government, Oxford University, we currently offer four online short courses in government and public policy:
What will you empower your team to achieve through employer sponsorship?