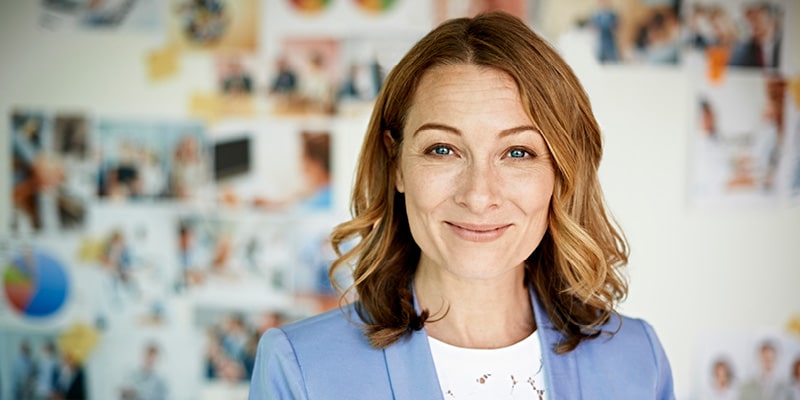 Is cyber security strategy important for me?
We can't live without technology.
A statement that embodies 21st-century life, from the home to the workplace. And while the advancement of digital has had many benefits, it has also brought with it a host of challenges.
For organisations, one of the biggest technological concerns today is cyber threats, particularly for those in or closely aligned to the public sector. These threats can have damaging economic, reputational and strategic consequences.
Cyber security professionals stand on the front line of defence. However, what role do leaders in the public sector or other organisations play in the fight against cyber crime? Cyber security failure made the top 10 in the World Economic Forum's Global Risk Report (2021), highlighting its significance across the globe today. If you are a leader within any business, including a public one, you will now hold some responsibility for protecting its platforms, processes and customers from cyber threats.
As technology has become more advanced and attackers more sophisticated, it is hard to keep one step ahead. That's why Pearson and leading academics from the Blavatnik School of Government at the University of Oxford have come together to produce an online short course to fill this knowledge gap: Cyber Security for Public Leadership: Planning, Policy and Strategy.
Cyber security and the public sector
Almost half of all cyber incidents recorded between 2020 and 2021 were targeted at the public sector, according to the National Cyber Security Centre (NCSC). So, while the public sector is not the only sector at risk of attack, it carries significant risk.
There are several reasons for this:  Many strategically important assets are in the public sector. Governments hold very sensitive information and provide important public services for citizens which are technology dependent. And cyber criminals will be aware of the large amount of personal and private data held by the public sector, or they may expect outdated technology and, therefore, easy cyber hacking. Whatever the explanation, as a public leader, you must know how to defend your organisation and those you provide services to.
Who is this cyber security course for?
Our online short course addresses the need for leaders to have cyber security planning and strategy skills in today's technology-driven world.
Over eight weeks, you will cover a diverse range of topics, from the basics of cyber security planning to the harm cyber activity can cause. Finally, you will learn how to build cyber defences for an organisation.
By the end of the course, you will feel more confident to:
identify appropriate cyber risks for your organisation;
make well-informed decisions when procuring new technologies;
accurately assess the levels of security risk facing your organisation;
work with technology experts to develop and implement strategies to mitigate cyber threats; and
respond effectively and efficiently to cyber security incidents.
With content, activities and assignments all designed to build your practical skills, this intensive course will have a direct impact on your career. As well as reflecting on your own experiences and exploring real-world case studies, you will also complete simulation exercises for fully immersive learning.
A non-technical course designed to enable leaders, or aspiring leaders, understand how cyber security policy and planning should fit into their overall organisational strategy.
Although this course is ideal for those working in the public sector, it could also benefit you if you are a leader in a private organisation involved in providing public services or an organisation that stores substantial amounts of personal or sensitive data.
This course is delivered flexibly, 100% online. There are no entry requirements, which means you can register without a rigorous application stage. In addition, you can join at a time that best suits you and benefit from the expertise of the world's number one university (Times Higher Education World Rankings, 2022), wherever you are in the world.
A cyber security education from the experts
Our Cyber Security short course is delivered module-by-module, with learners expected to dedicate 3–5 hours to study each week.
The course content has been designed by our lead academic Ciaran Martin, Professor of Practice in the Management of Public Organisations. Ciaran offers a wealth of experience as the founding Chief Executive of the National Cyber Security Centre, part of GCHQ.
Working alongside him is Dr Noran Fouad. Noran conducts public policy research on cybersecurity governance.
You will also benefit from the academic support of a subject-expert course Facilitator, who will provide feedback and answer questions throughout your learning journey.