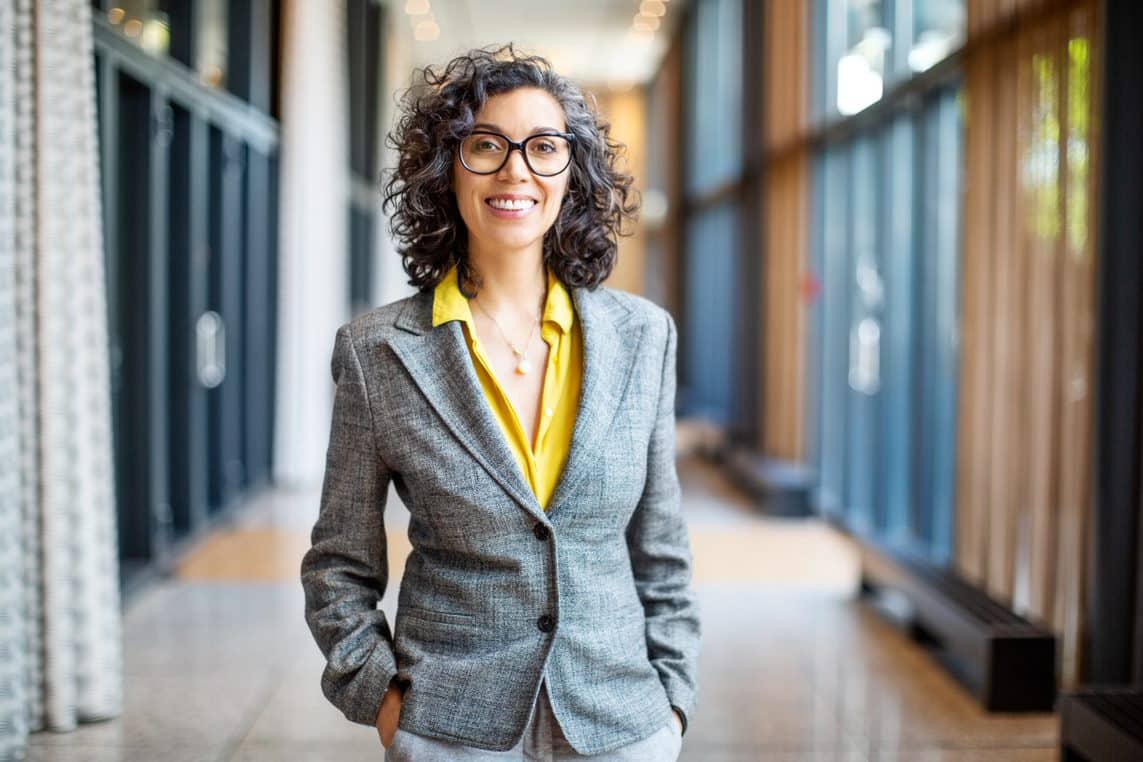 Being future-fit means being flexible and adaptable enough to respond to rapid change. After the challenges of the early 2020s, the idea of change is familiar to us all – especially public leaders, who are at the forefront of navigating it. But what future are we trying to get 'fit' for, and what does 'fit' look like in an organisation? 
Read on as we explore what government leaders should be focusing on in preparing for upcoming obstacles, some examples of this in action and why focused leadership development is the key to a future-fit government.
Where to start? The priorities for getting future-fit
1. People and skills
An organisation is nothing without its people and, as a public sector leader with a responsibility to serve your community, you need to ensure that you have the most qualified employees positioned in the right areas for success. With digital transformation reaching every corner of society, technical skills like digital literacy should be at the top of your list. Not only that, but soft skills such as adaptability and managing complexity are essential for future-fit public servants.
Discover the top 10 skills public policy professionals need to succeed
In unpredictable and fast-changing circumstances, public sector professionals need to be primed to address any challenge that comes their way through regular and focused training. This training also needs to be flexible, modern and accessible to all employees. It should also be provided at scale to maximise impact across your organisation. 
The online short courses from the Blavatnik School of Government offer public service organisations the chance to upskill their staff part-time through practical learning, allowing staff to apply new knowledge directly to their roles. Opportunities are also available to enrol staff in groups to create a shared learning experience, which can be beneficial to the whole team, allowing them to improve their day-to-day work. 
Another option is to forge partnerships with other organisations that can supply staff with the skills you need, which the EY 2022 Tech Horizon Survey found 30% of government leaders are already doing. One such leader is Fredrik Stjernfelt, CIO of the Partille Municipality in Sweden, who worked with an external digital partner to source digital specialists from web developers to project managers. 
2. Sustainability
Despite sustainability being an increasing priority for public organisations, GlobeScan's 2020 Sustainability Leaders survey concluded that national governments lacked leadership on sustainable development.   
The public sector has a responsibility to create a sustainable future for its citizens, so it only makes sense to act sustainably in the process. 
But what is sustainability in an organisational context? This doesn't just refer to resources and the environment, but social considerations like employee wellbeing and development opportunities. These aspects come together to form the Environmental, Social and Governance (ESG) framework, which is used to assess an organisation's practices and performance on a range of sustainability and ethical issues. 
One way to ensure sustainable practices in your organisation is by creating a sense of urgency and accountability through sustainability reporting. These reports should also be audited for continued improvements. A great example is Finland's State Treasury, which published new guidance in September 2021 recommending that all Finnish government institutions produce an annual sustainability report on their societal and global impacts. 
3. Cyber security
With the number of cyber attacks targeting governments increasing by 95% in the second half of 2022, compared to the same period in 2021, cyber threats are among the biggest risks that governments face today. You might be thinking, 'What can I do? My staff aren't technical experts.' But everyone needs to be cyber aware, not just the specialists on the front line. 
Boosting your staff's skills in interacting with, and understanding the work of, cyber experts is an effective way to maximise your organisation's protection against attacks. This way, you'll not only have the technical experts on your side, but an extra layer of security through improved cyber knowledge across your entire workforce. You may even be able to stop a cyber attack in its tracks if previously unsuspecting employees are more knowledgeable about the first signs of a threat. 
4. Values and ethics
Good public policy decision-making always considers values: moral, aesthetic, social and cultural. This is because values tell policymakers a lot about what the public truly wants, and what a policy is really intending to address. These considerations are also very often in conflict with one another, requiring good reasoning skills to justify the final decision. The concept of values in public policy is also known as political philosophy. 
In an era where the public is able to hold the government to account more than ever before, ensuring your staff are considering values and ethics in their policy decisions will build a trusting relationship between your organisation and the people it serves. It will also enable you to design better policies and communicate them in values terms that the public can connect with. 
One example of this from the UK is the West Midlands Police's strategy to deter people from unsafe driving. The language in the letters they sent to speeding drivers was too complex, so many did not pay their fines. When they revised the letter and highlighted how many children were killed the previous year due to speeding drivers, however, those who received it paid fines 20% quicker, and went to court 41% less.  
This strategy also cut reoffending by 20%. Summing up the idea behind values in public policy very well, Assistant Chief Constable for the West Midlands Police, Alex Murray, said about the results: "It demonstrated that our motivation is good: it's not about collecting fines; it's about saving lives." 
Bringing all of these areas together, you'll be well on your way to creating a future-fit government organisation. Without skilled leaders to oversee them, however, none to them would be possible. 
Why harness leadership development to future-proof your organisation?
Four reasons why future-fit leadership training in your organisation is important: 
1. It provides a sense of purpose – Moving beyond the short-term and focusing on an extended goal gives you and your employees a sense of fulfilment to drive performance forward.
2. It equips your organisation on a broad scale – Preparing not only a select few to address future challenges but upskilling your entire workforce. 
3. It reinforces your succession planning – As your workforce changes, society shifts and demands heighten, your staff need to be prepared to step up and take on leadership responsibility in the future, including at short notice. 
4. It supports your organisational goals – Training your staff to lead in areas important to your organisation will ensure that it achieves its objectives for years to come. 
As the world faces ever-evolving challenges, senior public servants have a key responsibility to consider the long-term consequences of their policy decisions. On the other side of the coin, they are also best positioned to drive their organisations forward into a successful future.
Draw on the minds of the world's #1 university*
At the Blavatnik School of Government, Oxford University, we have a similarly bold vision of the future: a world that is better led, better served and better governed. 
Our online short courses in government and public policy ensure your employees are well prepared for future sector challenges, covering topics including Cyber Security for Public Leadership and Values and Public Policy. 
Enrol your staff now and combine our world-leading academic expertise with your organisation's determination to create a better future. Simply fill out the form below and a member of our team will be in touch.