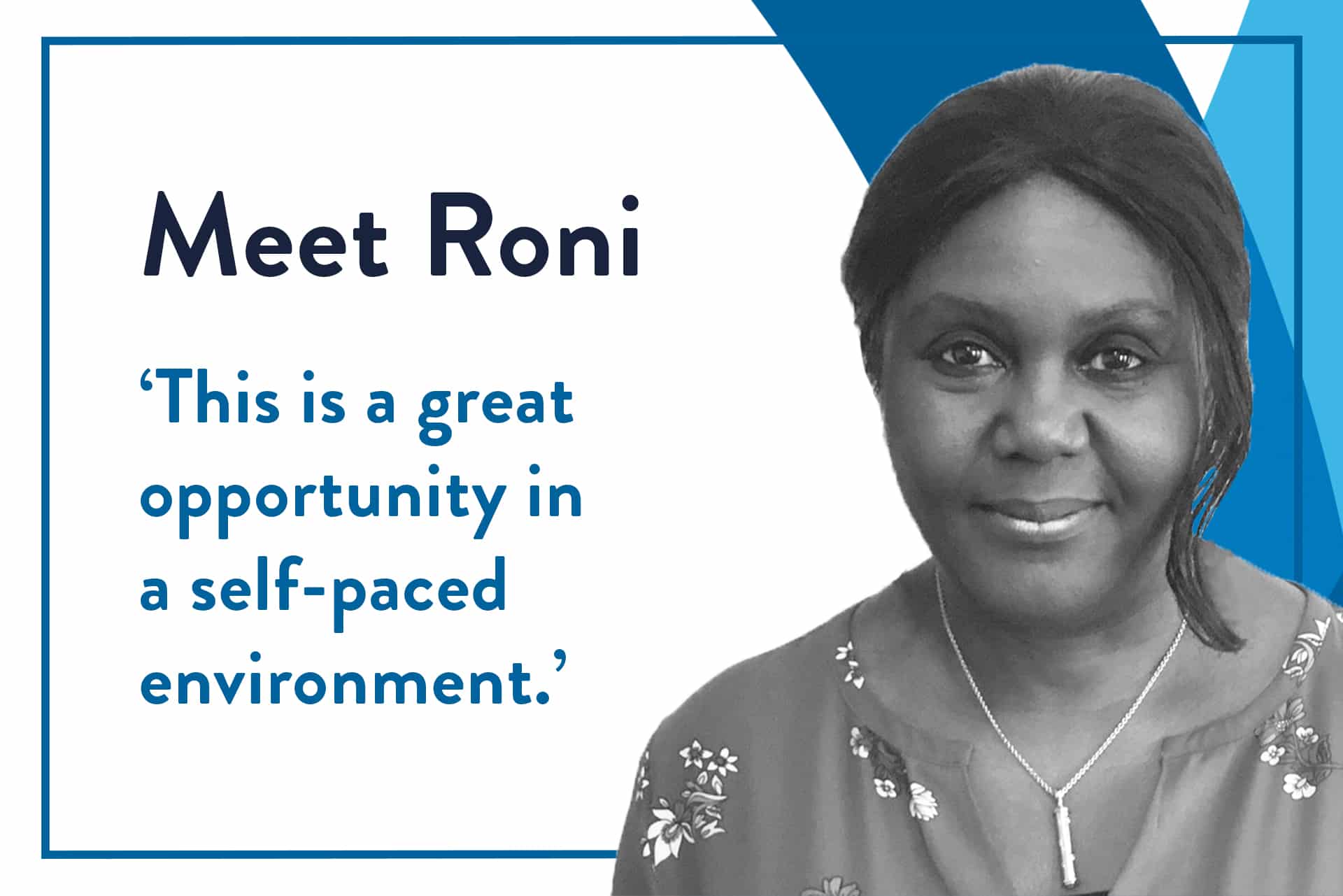 Do you want to know more about what it's like to study one of our online short courses in government and public policy?
Hear from one of our course graduates, Dr Roni Ajao, about her experience on the Evidence in Public Policy short course. Roni is an Executive Director of a public sector consultancy in the UK. In this blog, she discusses how her studies fit alongside her career and how the skills she has gained on the course have impacted her role and organisation.  
How did you find the balance between work and study on this course?
I found the balance between work and study extremely manageable by planning ahead as far as possible. I also utilised short breaks in the day to read cases and respond to comments and points raised by fellow learners on a specific policy issue.
Where and when did you do most of your studying?
Most of my studying was undertaken in the evenings and during the weekends.
What was your
favourite
module on the course, and why? 
I enjoyed Module 2: Causality and Randomised Control Trials the most and, more specifically, understanding the Theory of Change (ToC) in more depth, as this is used to describe the types of interventions that a single programme or coordinated initiative can bring in terms of outcomes (Taplin and Clark, 2012). 
In essence, the ToC enables the process of implementation and evaluation to be transparent so that all stakeholders are kept informed of what is happening and why (Taplin and Clarke, 2012).
What new skills have you acquired during the course? How do you intend on applying these in your day-to-day work?
I have learned several new skills, mainly how to analyse data more effectively in determining the outcomes of policy implementation, the importance of data interpretation and how data can be presented in a way that obscures the 'truth'.
The learning from the course has been applied in Nigeria, in evaluating the effectiveness of several government initiatives in education, health and agriculture.
How do you see the course helping you to meet y
our own career goals, and t
he goals of your organisation?
The course has provided me with a thorough and deeper understanding of how to evaluate policy, thereby giving me more confidence in undertaking consultancy assignments of this nature.  
We are a niche consultancy, operating in the public sector. From an organisational perspective, the course has strengthened our firm's service offering in terms of public sector assignments which evaluate the effectiveness of government policies.
How has your organisation benefitted from funding your learning?
The course has enhanced the skills of staff dealing with policy analysis and development, both locally and internationally. It has enabled individuals and team members to accurately assess and evaluate the benefits of policy following implementation.
What advice would you give to anyone considering studying an online course with Oxford?
This is a great opportunity to delve into specific topics of relevance to your career and/or interest in an environment that is self-paced. It also enables one to develop, gain knowledge, be challenged, and enhance or build new skills in a premier institution with a renowned organisation.
The faculty team were extremely knowledgeable and made a complex subject easier to understand in an enjoyable way, using real life examples in different sectors, i.e. health, education, transportation etc.
The programme was also very well organised with members of the programme team always on hand to resolve any issues or technical challenges.
Finally, the allocated tutor to our cohort was always on hand to clarify the material and offer feedback on the various assignments.
This is a programme I would strongly recommend for those involved in policy and its evaluation.