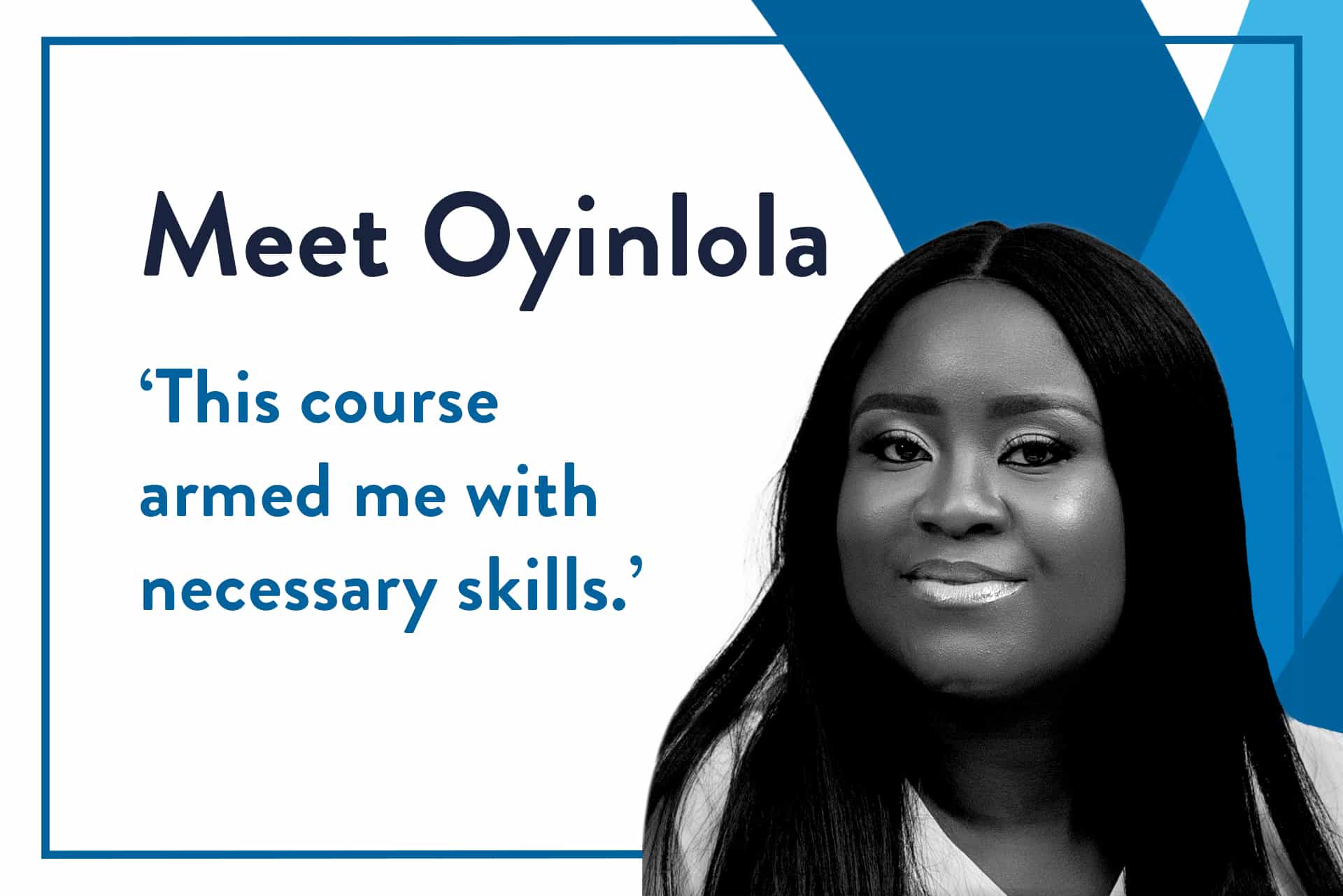 Do you want to know more about what it's like to study one of our online short courses in government and public policy? 
Hear from one of our course graduates, Oyinlola Adewoyin, about her experience on the Economics for Public Policy short course. Oyinlola is Assistant Chief Engineer at the Lagos State Ministry of Works and Infrastructure. In this blog, she shares her experience of the course, her learning experience and the impact it has had on her career.
Why did you choose to study this course?
With strained government revenues and continuously increasing spending, it is important to understand the concepts that govern economics in the public policy space, in order to optimize allocations for improved citizen satisfaction. 
I am also transitioning towards management cadre in my career, and this course arms me with necessary complementary skills required in public policy and administration.
Why did you choose to study online?
The demands of my job and inability to take time off for full-time study made the online course availability attractive. I had a chat with an Enrolment Advisor, who was able to answer all questions and reassure me that the course was doable with dedication and good time management. 
I studied for about 30 to 60 minutes on weekdays (while at work), and about 2 to 3 hours on weekends.
What was your favourite module on the course?
My favourite module was "Why markets can fail – Imperfect Competition & Information", covering monopoly and insurance. It was interesting to learn about the different types of monopolies. I also enjoyed the adverse selection and moral hazard concepts.
How did you find the support you received?
The Enrolment team did a good job, from when I enquired about the course through to registering, paying and commencing. All correspondence was replied to timely, with clear responses/instructions.
What impact has the course had on your career?
I work as a civil engineer in public infrastructure development. The Economics for Public Policy course afforded me the opportunity to understand and gain insights on economics-based considerations such as market mechanisms, impact evaluation, decision making, stakeholder communication, consumer behavior, public/project financing, and regulatory compliance, among others. 
I was able to broaden my knowledge and skills beyond the technical, especially on designing and implementing programs that are efficient, effective, and evidence-based. Through the course, I have the gained competencies that will enable me to communicate economic concepts, feasibility and analysis to stakeholders in a clear and understandable manner.
What

advice would you give to anyone considering studying an online course with Oxford?
This is a masters level course and requires dedication and commitment. If you intend to grasp all concepts and include additional reading, you may require up to 7 hours a week of studying a week. 
I would also advise not waiting until the weekend to do the assignments. Take a few minutes or an hour a day, perhaps during lunch break, to get some study in.