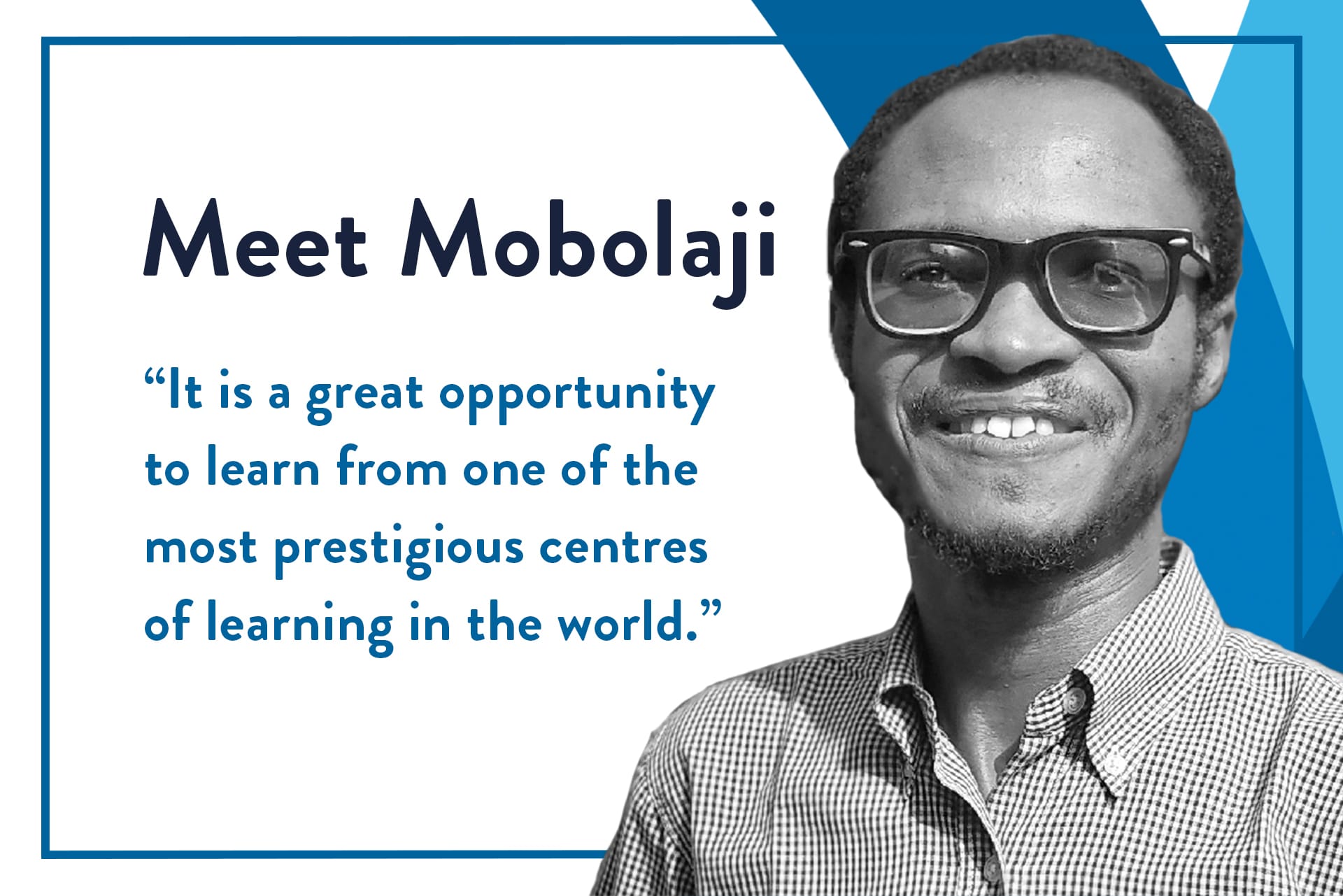 Do you want to know more about what it's like to study one of our online short courses in government and public policy? 
Hear from one of our course graduates, Mobolaji Idowu, about his experience on the Economics for Public Policy short course. Mobolaji is a Project Manager at the Wildlife Conservation Society, Nigeria Program. In this blog, he shares his reasons for taking the course, his favourite parts of the experience and how the course will help him in his career.
Why did you choose to study this course?
I have developed an interest in economic issues as a conservation practitioner because of the link between nature destruction and human economic activities. I wanted to understand the way public policies are shaped by economic considerations and to develop myself as a professional with knowledge and capability in this area to help shape policies that protect nature.
Why did you choose to study online?
I have a full-time job and online study was the most viable option to take for any kind of study for career development. I have done most of my study on-campus and full-time without the demand of a job. Previously, I did an executive MBA which was blended (a mix of in-person sessions and online) combined with a full-time employment. I learnt a lot from this about how to balance work with studying online.
What was your favourite module, and why
?
I loved the module that focused on negative externalities of economic activities and especially the case study on carbon markets. This is particularly because it related to my career path as an environmentalist and conservation practitioner, but even more so because the issue of nature care and social justice is close to my heart.
How did you find the support you received?
I received immense valuable support right from the time I identified the course as an option to study, especially the help I got with getting a discount on the fees. The feedback from the Facilitator also enhanced the learning process and helped to gauge my understanding of concepts.
What impact has this course had on your career?
After studying this course, I see myself joining some thinktank or consulting organisation where research in the domains of economics, sustainability and finance is deployed to help governments, businesses and corporates make the best economic and investment decisions that safeguard nature.
Would you recommend studying an online course with Oxford?
It is a great opportunity to learn from one of the most prestigious centres of learning in the world, if the person can afford the fees and make time to study around their normal daily work and other engagements.