About the course
Organisations are ever more dependent on technology to carry out their work, with systems and databases at risk of cyber attacks.
This eight-week course aims to help you build the skills you need to plan for and respond to potential threats in a more strategic way. Through a mixture of activities, including simulation exercises and the analysis of real-world case studies, you will explore how and why cyber attacks happen, common types of malicious practice, who may be responsible for them and the sorts of harm they can cause. You will also examine cyber security as an operational risk and how to manage it, covering both technical and human-related factors.
On completion, you will be better equipped to:
identify appropriate cyber risks for your organisation;
make well-informed decisions when procuring new technologies;
accurately assess the levels of security risk facing your organisation;
work with technology experts to develop and implement strategies to mitigate cyber threats; and
respond effectively and efficiently to cyber security incidents.
Watch the one-minute video for an overview of the course.
Faculty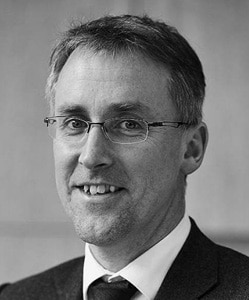 Professor Ciaran Martin
PROFESSOR OF PRACTICE IN THE MANAGEMENT OF PUBLIC ORGANISATIONS
Ciaran Martin is Professor of Practice in the Management of Public Organisations. Before joining the Blavatnik School of Government, Ciaran was the founding Chief Executive of the National Cyber Security Centre (NCSC), part of GCHQ. He has had a 23-year career in the UK civil service, during which he held senior roles within the Cabinet Office, including Constitutional Director (2011–2014) and Director of Security and Intelligence at the Cabinet Office (2008–2011).
Ciaran led a fundamental change in the UK's approach to cyber security, successfully advocating for a wholesale change of path towards a more interventionist posture. This approach was adopted by the UK government in the 2015 National Security Strategy, leading to the creation of the NCSC in 2016. For the British public, this approach gave them clear and prompt advice on responding to cyber incidents, and it provided companies with the ability to defend themselves from cyber attacks more effectively. The NCSC model has since been studied widely and adopted in countries like Canada and Australia.
Ciaran's work led him to be appointed CB in the 2020 New Year's Honour's list.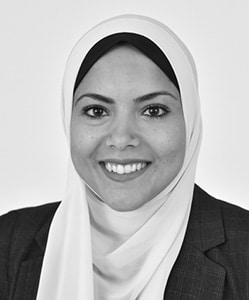 Dr Noran Fouad
POSTDOCTORAL RESEARCH ASSOCIATE
Dr Noran Fouad is a Postdoctoral Research Associate at the Blavatnik School of Government. She is conducting public policy research on cybersecurity governance and working with faculty on designing and teaching executive education programmes and postgraduate courses on digital governance and cybersecurity.
Noran completed her PhD in international relations at the University of Sussex, in which she examined the socio-political construction of cyber security discourses and practices in the USA (2003-16) through an analysis of the peculiarities and agency of digital information. Her previous research has spanned across topics such as cyber security, internet governance, digital activism, and Middle East politics.
Noran was also an Assistant Lecturer of Political Science at Cairo University, Egypt, as well as an Academic Assistant and Executive Editor of two academic journals published by the university's Faculty of Economics and Political Science.
Complete the form to subscribe to our mailing list. We'll send you updates about the course and remind you of key dates.
**Applies to countries in Africa, Brazil, India, Malaysia, Thailand, Indonesia, Philippines, Vietnam, Cambodia and Myanmar.