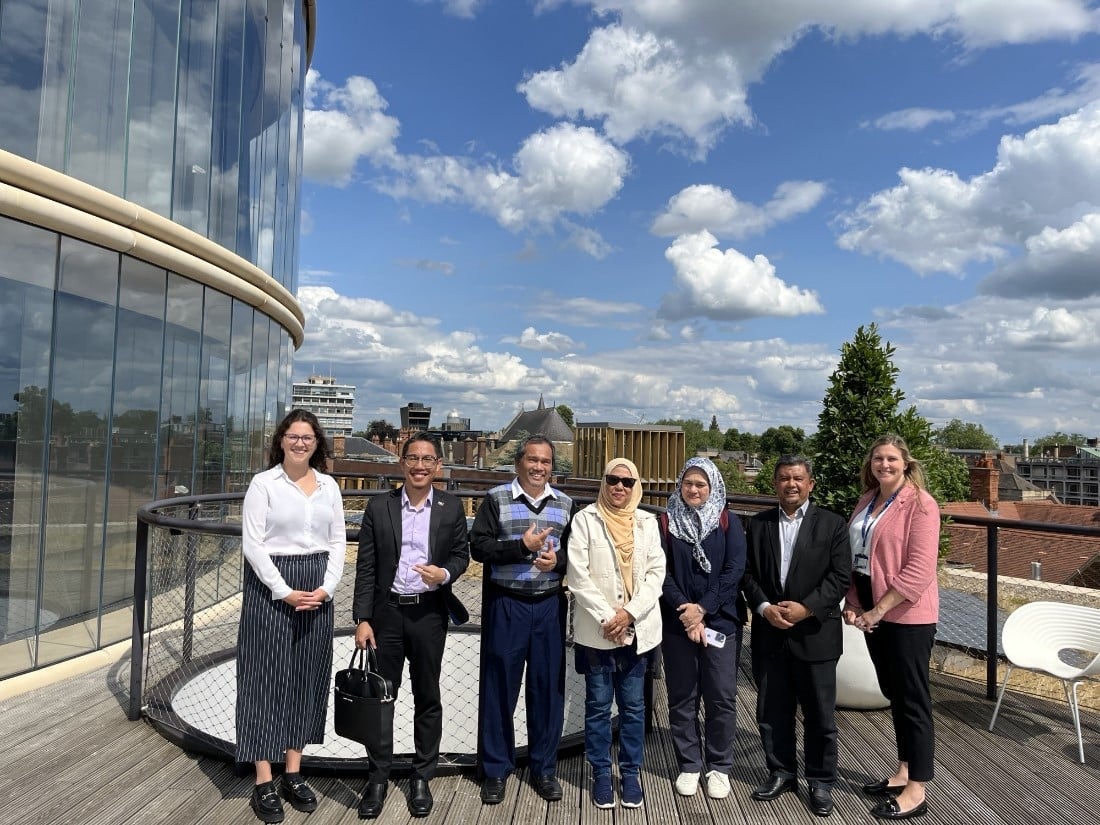 by Amy Greene, Regional Development Manager
The global reach and diversity of our online short courses in public policy is highlighted through our learners, who come from around 60 different countries. Malaysia is the 5th most represented country among our learners, and an increasing number of Malaysian government organisations are enrolling their students with us.
Welcoming the Accountant General
The Accountant General of Malaysia, YBhg. Datuk Dr. Yacob bin Mustafa, and his team were keen to learn more about how these courses can impact government organisations across the globe. I had the pleasure of meeting them at the end of June 2023 at the Blavatnik School of Government in Oxford to introduce them to our course portfolio. 
As Regional Development Manager, I work closely with senior representatives from governments throughout the SE Asia region and beyond, and it's my responsibility to ensure that our learning solutions meet an organisation's unique requirements and find the course that is the best fit for them. 
I was keen to hear from the Malaysian delegation and understand more about how the online portfolio could help to drive success amongst their employees. We discussed how our online short courses emphasise the different elements of public policy relevant to their department and highlighted our strong support for talent development and capacity-building achievements.
Global participation
Our course portfolio is ideal for busy professionals, offering the flexibility to study when and where they like. 
The courses also bring theory to life with case studies and practical projects, enabling participants to directly apply their learning to real challenges in their public sector roles relating to policy decision making. 
Organisations can map our course topics – including economics, cyber security,  evidence in policymaking and political philosophy – against their skills gaps and drive meaningful outcomes for both performance and talent retention. 
With participants from countries including the UK, Nigeria, Brazil and the Philippines, organisations like the Accountant General's Department of Malaysia can also benefit from a shared learning experience and a diverse range of global perspectives.
The day culminated with a tour of the Blavatnik School building, where our guests particularly enjoyed visiting the Tun Razak lecture theatre, which commemorates Malaysia's second Prime Minister. 
Thank you to all our partners for such a productive and inspiring day.